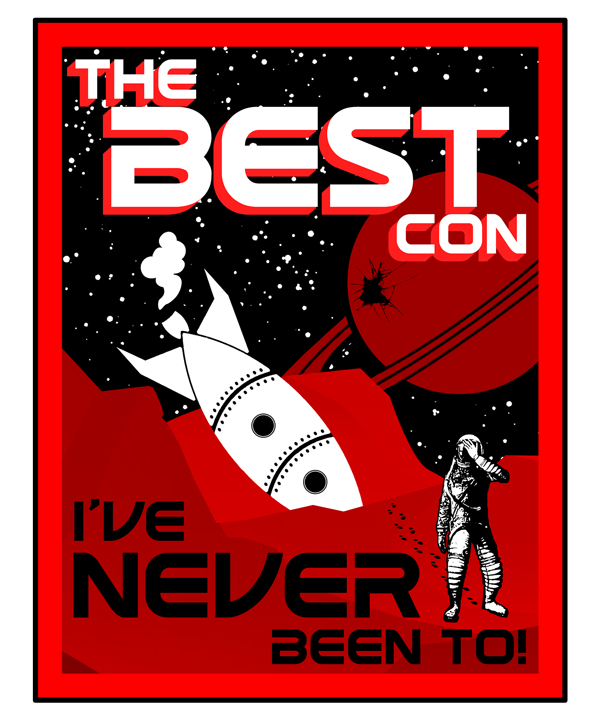 From the Non-Chair
OMG! 2022!
Concellation® continues to be the place for fans to gather while we're all missing conventions.
Conventions will return! Until then, Concellation will be here for you.
Can you believe that next month will see a full year of Concellation? I know, right?! We're working on something fun. A little competition that anyone can enter and show off your sense of humor, impre...
Sure, tribbles prefer grain over cactus, but Tiberius is thinking of everyone, not just himself!
It is with sadness that we pass along that actor Chadwick Boseman, who played Black icons Jackie Robinson and James Brown before finding fame as the regal Black Panther in the Marvel cinematic universe, died Friday of cancer, his representative said. He was 43. Boseman died at his home in the Los Angeles area with his wife and family by his side, his publicist Nicki Fioravante told The Associated Press. Boseman was diagnosed with colon cancer four years ago, his family said in a state...
Appearing in the Lost City Room, for one night only: Band of the Lost! Get your tickets now, as this is a guaranteed sell-out!
Will is still glad he's not been invited, which is good, because we can't afford the budget anyway. Word on the street is that his demands are pretty steep, and where are we going to get six pounds of Snickers bars during this pandemic anyway?
Tricia is stuck at home like the rest of us and sends her best to the fans! Tricia Helfer is a Canadian actress, voice actress and former model. She is best known for playing the Cylon model Number Six in Ronald D. Moore's re-imagined Battlestar Galactica series and voicing Sarah Kerrigan in the StarCraft video games. She played Charlotte Richards / Mom on the FOX series Lucifer.
A shout-out to Concellation 2020 from the incredible Felicia Day! Felicia is the creator, star, writer, and producer of the original web series The Guild, a show loosely based on her life as a gamer. She also wrote and starred in the Dragon Age web series Dragon Age: Redemption.